ScottCare is pleased to highlight the 2016 winners of the Texas Association of Cardiovascular Pulmonary Rehabilitation (TACVPR) Beverly Spraggins Awards of Excellence, presented at the 2016 TACVPR annual conference. These awards annually recognize outstanding contributions by an individual TACVPR member and an individual program that are motivated to improve the lives of patients and their families as well as the practice of cardiac and/or pulmonary rehabilitation. The individual recipient must demonstrate the ability to lead by example and serve as a role model for professionals and patients.
Outstanding Rehabilitation Program:
St. David's Medical Center, Cardiopulmonary Rehabilitation
Austin, TX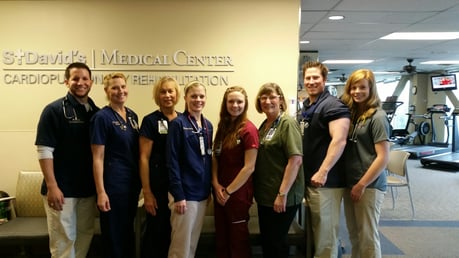 In recognition of their achievements in implementation of Core Competencies for Cardiac Rehabilitation involving five Cardiac Rehab programs within the St. David's Healthcare Partnership and the implementation of Pulmonary Rehab Core Competencies, St. David's Cardiopulmonary Rehabilitation received a financial award from TACVPR that will be used to allow staff to attend the AACVPR annual conference.
Individual Recipient:
Laura Raymond, RN, BSN, CCRP, FAACVPR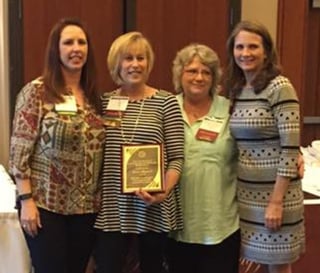 Laura Raymond is the Director of Cardiopulmonary Rehab at St. David's Medical Center in Austin, Texas. Laura's passion and dedication to Cardiac Rehab is evidenced by her leadership positions within the TACVPR and the AACVPR.
"I am truly honored to have been recognized by TACVPR for this award. I am blessed for the opportunity to be working alongside such amazing Texas Cardiovascular and
Pulmonary professionals."
Laura's award included free conference registration, housing and travel expenses for the 2017 TACVPR Conference.
(Hear Laura present at the 2014 AACVPR Annual Conference on the topic of Facing the Challenges of Improving Patient Outcomes in Cardiac Rehab.)
---
History of the Awards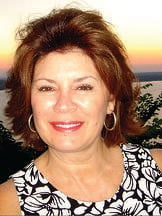 For members of the TACVPR, ScottCare employee Beverly Spraggins was the face of ScottCare in Texas for more than 20 years. Those who knew her were devastated to learn of her sudden and unexpected passing on April 2, 2012. Beverly was their ScottCare account representative to be sure, but for so many she was so much more. Customer or not, every person she met immediately felt like a close friend; she never spoke ill of anyone—even her competitors. (And her competitors spoke highly of her too.) People simply felt good whenever they were around her.
Beverly and ScottCare were one of TACVPR's strongest supporters and sponsors. Even in years when the economy wasn't the best, Beverly reassured the ScottCare leadership how important Texas was to ScottCare; she wouldn't take "no" for an answer when seeking sponsorship money. And even after getting what she wanted, which she always did, she would contribute her own money in order to make amazing, colorful, creative decorations for whatever event ScottCare was sponsoring that year. She also made sure there was always a beautiful basket to give away at the end of every annual conference.
According to Barbara Flato of TACVPR, "If Beverly was here with us she would flash her beautiful smile and have some funny story to tell to make everyone comfortable and we would, for a moment, forget our sadness. We still miss our friend dearly and are so grateful for having known her."
There are many ScottCare staff as well who remember Beverly fondly, who light up at the mention of her name, who laugh at the retelling of her funny stories, and who miss her presence and humor greatly. It's this combined admiration for and desire to honor Beverly that prompted the creation in 2013 of the Beverly Spraggins Award of Excellence.

Nominations are accepted annually starting November 1 through January 1 (see link below). Awards are announced at their annual TACVPR Conference.

ScottCare is honored to help TACVPR carry on Beverly's legacy in such a way and we celebrate those who have previously received this Award:
2015 Individual Award: Kathy Poteet of Del Sol LifeCare Center (El Paso, TX)
2014 Program Award: Baylor Heart and Vascular Cardiac Rehab
2014 Individual Award: Lorri Lee, BS, ACSM-RCEP of CHRISTUS Santa Rosa – New Braunfels
2013 Program Award: Hendrick Medical Center Cardiac Rehab
2013 Individual Award: Barbara Flato, MSN, RN-BC, FAACVPR of CHRISTUS Spohn Health System