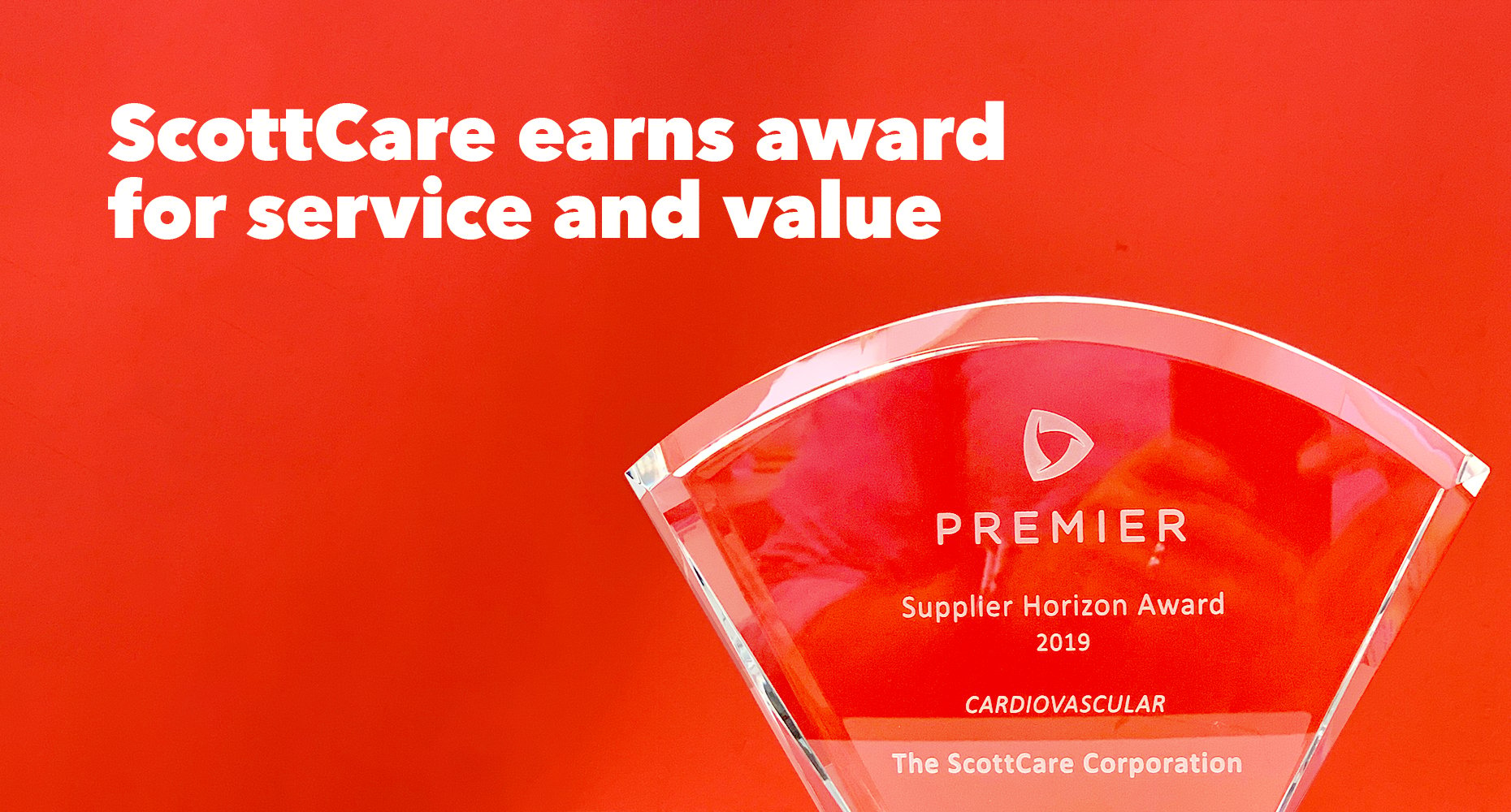 CLEVELAND - ScottCare Cardiovascular Solutions today announced that it is a winner of the Supplier Horizon Award from Premier Inc., a leading healthcare improvement company.
One of ten suppliers to receive the award this year, ScottCare was recognized for its support of Premier members through exceptional customer service and engagement, value creation through clinical excellence and commitment to lower costs.
Deepak Malhotra, General Manager of ScottCare, says, "We are thrilled to be honored with the Horizon Award from Premier. This award means a lot to us, because one of our core values is having a Customer Focused Approach. In receiving this award, it means that we are being successful in upholding this principle."
ScottCare accepted the award at Premier's 2019 Breakthroughs Conference and Exhibition on June 19.
"ScottCare supports Premier members by offering valuable products and services that help to lower supply chain costs and improve operating efficiencies," said David A. Hargraves, Senior Vice President, Supply Chain, Premier. "We're honored to recognize them as a Horizon Award recipient."
Horizon Award winners have tenure of less than three years as a Premier contracted supplier.
About Premier Inc.
Premier Inc. is a leading healthcare improvement company, uniting an alliance of more than 4,000 U.S. hospitals and health systems and approximately 165,000 other providers and organizations to transform healthcare. With integrated data and analytics, collaboratives, supply chain solutions, and consulting and other services, Premier enables better care and outcomes at a lower cost. www.premierinc.com.
About ScottCare Cardiovascular Solutions
ScottCare develops, markets and sells cardiac monitoring products and services for cardiology offices, hospitals and independent diagnostic testing facilities to aid in the diagnosis and management of cardiovascular disease. ScottCare is the market leader in cardiopulmonary rehabilitation monitoring solutions and provides the industry's only single platform for ambulatory ECG diagnostic monitoring and cardiac implanted device management. ScottCare also provides technical labor and IT hosting services for ambulatory ECG diagnostic and cardiac implanted device monitoring through its Ambucor Health Solutions division. Based in Cleveland, Ohio, ScottCare is a subsidiary of The Scott Fetzer Company, a diversified manufacturer and marketer of high-quality products comprising more than 20 businesses.