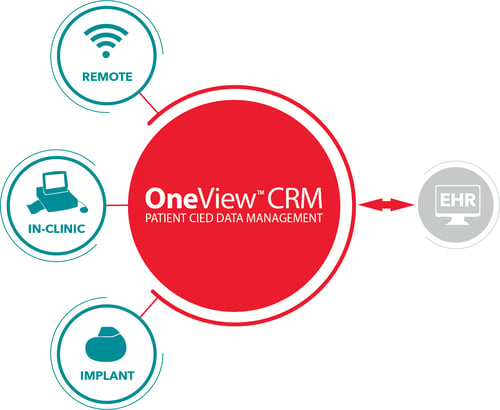 Improve your implanted device recall management with OneView
Have you ever been tasked with the burden of locating and notifying your cardiac implanted device patients of a recall? It is not pleasant for anybody, but we try to simplify the process as much as possible. With OneView CRM, finding these patients and their associated contact information is easy. The built-in advanced querying function allows you to search for specific criteria, making the effort of locating patients less arduous.
Simply log into Dashboard in CardioView. From within Dashboard, you can quickly select a device by manufacturer and model to create a report of all of your affected patients. Alternately, ScottCare creates and provides new queries whenever there is a device recall. Contact us if you need assistance with any queries.

In addition to helping with recall management, OneView's querying capabilities also provide the ability to run patient population statistics, skipped transmissions or nearly any other patient data you may require.
If you have any questions or need assistance, please contact ScottCare Technical Support at 1.800.243.9412, option 2, then option 3, or 216.362.0550.