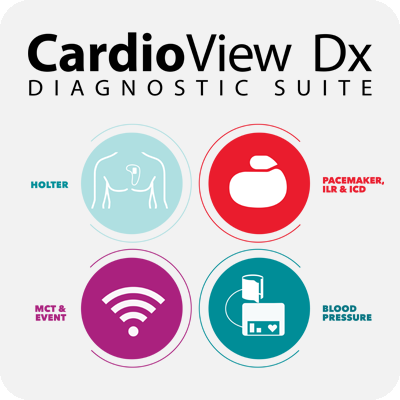 ScottCare has launched Version 7.0.1 of the CardioView Dx suite. This version contains new features, fixes and improvements, including:
CardioFile/OneView - Report Marked as an Alert: A session can now be marked as an Alert in OneView. When a session is marked as an alert, any reports associated with that session will also be marked as an alert in CardioFile. When a patient has an unsigned alerted report in CardioFile, it is marked, pinned to the top of the list and highlighted in yellow.
OneView CRM - Added Custom Fields Tab: Within the administrator window, users can create any custom field that is a TextField, TextArea, Dropdown, Checkbox, or DatePickers format. The fields will populate on the Custom Fields tab and will have an incremental HL7 tag and report binding for PDF.
TeleSense - Redesigned Configurator: The TeleSense software has been updated with a more user friendly workflow. The TeleSense configuration tab now includes an "Assign" button that allows users to quickly select or create an EventCare patient and assign them to a device via the online configurator. The Device tab now includes a pop up menu (when right-clicked) for listed devices, where users can "Jump to Patient" (in EventCare), "Configure Device", "Stream Device" (In EventCare) or "Restart Device".
If you have any questions, or would like to schedule a remote installation of the software, please contact ScottCare Technical Support at 1.800.243.9412, option 2, then option 3, or 216.362.0550.