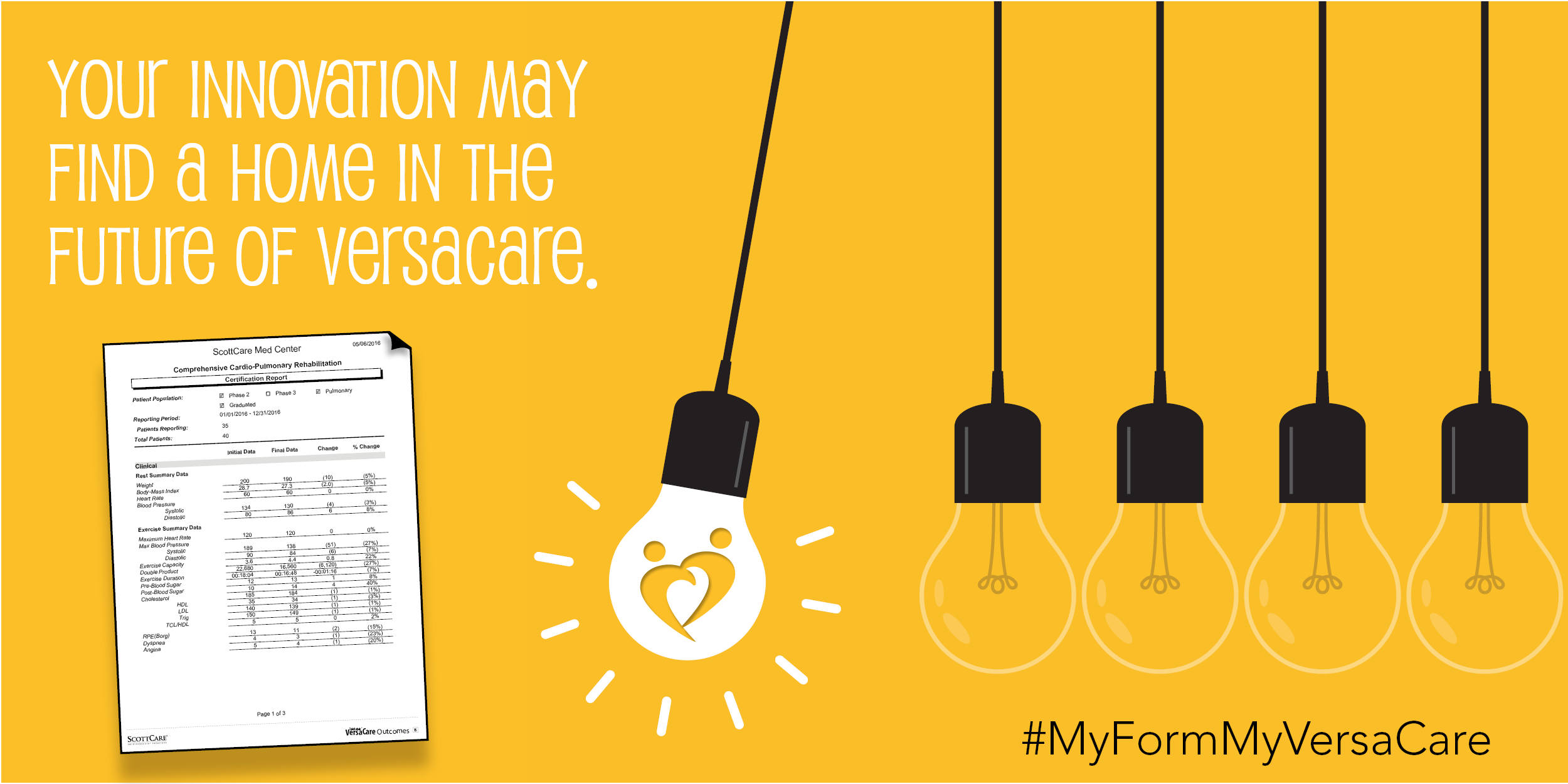 In August, we asked our customers to show off their creativity and insight by sending us new forms they created in VersaCare or standard forms they customized in VersaCare to better meet their needs. The goal was to see how customers are uniquely leveraging their system to improve care and to share their knowledge with the greater Rehab community.
After carefully reviewing all the MyForm submissions, our team selected nine semi-finalists. Now we need YOU—whether you're a customer or not—to help us determine our top three, which will be featured in our booth at AACVPR for final in-person voting!
The form receiving the most online and in-person votes will be included as a standard form in an upcoming version of VersaCare. The winning Rehab Department will also receive lots of congratulations and attention, including a free on-site lunch!
As you review the nine forms at the link below, consider three questions:
Which forms provide the greatest overall benefit to cardiac rehab professionals?
Which form is the most innovative?
Which form would you love to have implemented in your Rehab Department right now?
Now on to review the nine semi-finalists and VOTE!