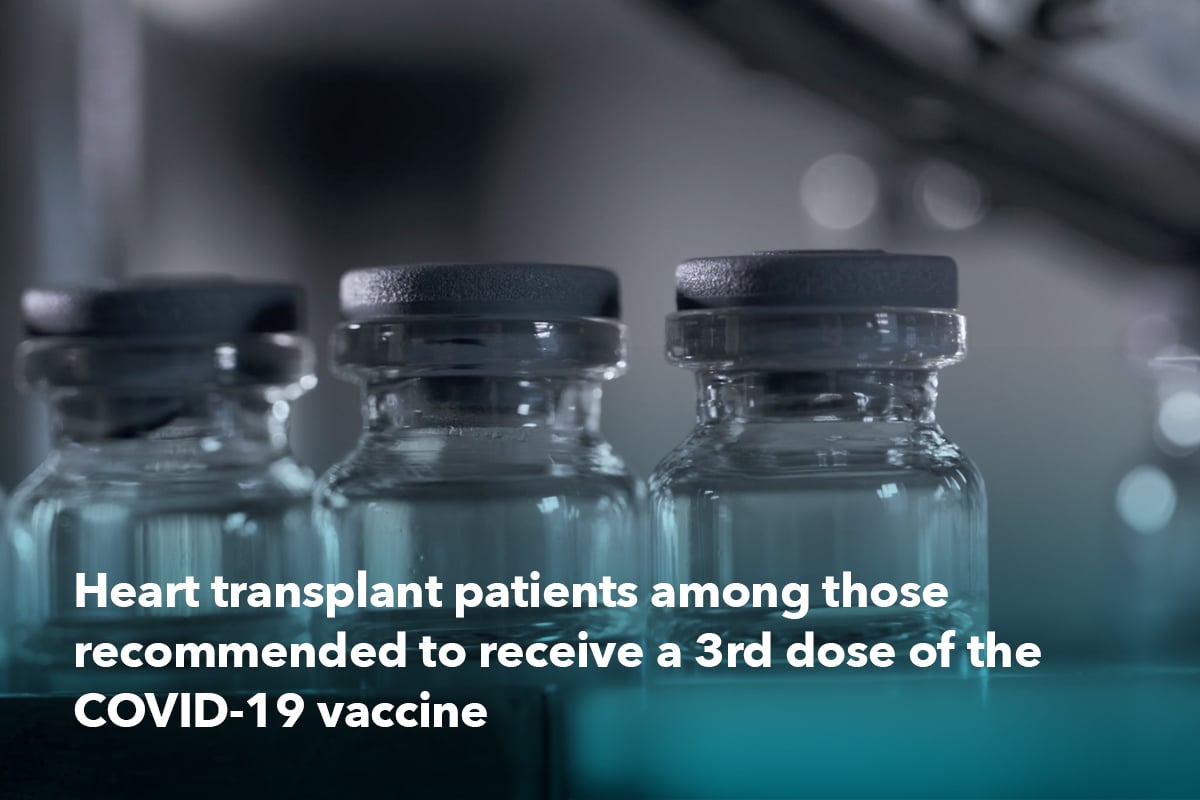 The Centers for Disease Control and Prevention (CDC) recently recommended a third dose of one of the mRNA COVID-19 vaccines (Pfizer-BioNTech or Moderna) for those with moderately to severely compromised immune systems. Among those within that population include heart transplant patients and those with weakened immune systems due to disease or other medical treatment. Research has indicated that a third dose of an mRNA vaccine can provide more protection against COVID-19 and reduce severe illness if an individual contracts the virus. As weekly COVID case and death trends continue to rise in the US, the recommendation of an extra protection of a third dose for vulnerable populations highlights the safety and efficacy of the vaccines.
This recommendation for a dose beyond the initial two only applies to patients who have received the Pfizer-BioNTech or Moderna vaccines. Following the announcement, the American Heart Association and it's leadership group released a statement of support for the decision. You can find the complete statement here.
https://newsroom.heart.org/news/3rd-covid-19-vaccine-dose-recommended-for-heart-transplant-patients-and-others-with-weakened-immune-systems
The CDC also recently updated their safety recommendations due to the COVID-19 Delta variant surge to include mask wearing for everyone, regardless of vaccination status, when indoors. Frequent handwashing and social distancing are still considered essential, with mask wearing and vaccination, to reducing the risk of COVID-19 infection. Since the CDC's recommendation of a third dose, the FDA has granted full approval of the Pfizer-BioNTech vaccine. This action has led many health systems to require vaccinations of their employees to further ensure safety for their employees and patients.