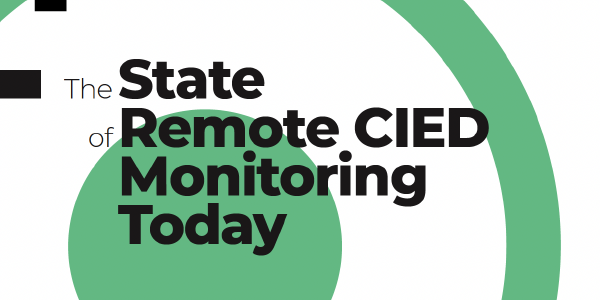 Leveraging Cutting-Edge Technologies for Optimized Remote Monitoring: A Case Study
At the 2023 HRS meeting in New Orleans, ScottCare and 91 Life cohosted a Rhythm Theater panel discussion on the subject of "The State of Remote CIED Monitoring Today". This is part 2 of a series of summaries of the presentations presented by the speakers.
Aimee Stefanski MS, APRN-BC of Yale New Haven Health delivered a very important presentation on how her clinic has leveraged Heart Plus by 91 Life and other advanced technologies to enhance their remote monitoring operations. With a comprehensive approach to standardization, centralization, and patient care, Yale New Haven Health overcame challenges and achieved significant improvements in connectivity, staffing efficiency, patient engagement, and data management. This case study demonstrates the potential of cutting-edge technologies in optimizing remote monitoring practices and improving patient outcomes.
Assessing the Current State and Embracing Technology:
Yale New Haven Health is a large healthcare system covering Connecticut's coastline and parts of Rhode Island. With multiple campuses and ambulatory sites, they were monitoring over 10,000 implantable cardiac devices remotely. In 2018, the need for standardization and centralized care became evident. Through collaboration between healthcare professionals, IT teams, and the adoption of third-party solutions like Heart Plus by 91 Life, they embarked on a journey to organize and manage the vast amounts of patient data efficiently.
Pivoting During the Pandemic:
The pandemic introduced unexpected challenges and urgency in adapting to remote monitoring. Yale New Haven Health had to swiftly pivot their strategies to ensure patient safety and continuity of care. Despite the unforeseen circumstances, they successfully built their remote monitoring clinic, adhering to their planned technology timeline. The integration of Epic EHR streamlined scheduling and billing processes, reducing errors significantly and enabling staff to focus on patient connectivity.
Efficient Staffing Models and Improved Connectivity:
Implementing a revised staffing model resulted in a 48% decrease in disconnected patients. This model included registered nurses, an electrophysiology nurse coordinator, outpatient administrators, and cardiac device technicians. These roles were responsible for frontline care, education, technical support, and patient engagement. The structured staffing model facilitated improved connectivity, patient communication, and a decrease in disconnected patients.
Expanding Opportunities and Partnerships:
Yale New Haven Health identified various opportunities to enhance patient care and engage with different disciplines. The introduction of the stroke arrhythmia service, collaboration with the heart failure team, and disease management programs showcased the potential for comprehensive patient care. Furthermore, they successfully integrated data from the cardioMEMS program, allowing easy accessibility and analysis of patient data.
Objective Data Analysis and Continuous Improvement:
By leveraging the 91 Life platform, Yale New Haven Health gained valuable insights into their remote monitoring program's performance. Analyzing one quarter of data, they identified trends and non-actionable work, leading to improved staffing ratios and alert management. The data-driven approach supported ongoing development, education, and collaboration across multiple stakeholders, including nursing staff, administration, physicians, and vendors.
Conclusion:
Aimee Stefanski presented a case study illustrating how Yale New Haven Health exemplifies the transformative impact of cutting-edge technologies on optimizing remote monitoring clinics. Through standardized practices, strategic partnerships, enhanced connectivity, and data analysis, they achieved improved patient outcomes and streamlined operations. By leveraging advanced platforms like Heart Plus by 91 Life and fostering collaboration, healthcare systems can realize the full potential of remote monitoring and deliver superior care to patients.