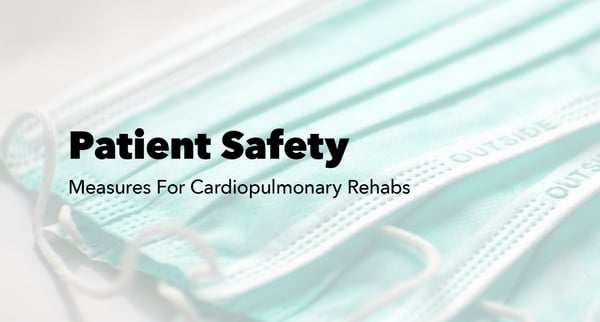 Recently, ScottCare conducted a COVID-19 round table of cardiopulmonary rehabilitation leaders that addressed the effects of COVID-19 on programs across the US. Many within the group reported that patient confidence is key to their return to rehab. To achieve patient confidence, everyone agreed that communication of cleaning and safety measures will be the catalyst. An underutilized method of communicating your clinic's safety measures might be one of the most obvious: email. Sending a short note to your patient base about your cleaning measures and visitor guidelines can not only help them to feel at ease about their return, but can also make them feel part of your rehab community.
To view our complete report, visit: https://www.scottcare.com/covid19-conference
Proper Cleaning
Now, more than ever, you must ensure that your equipment is cleaned between patient usage. However, proper materials and methods must be utilized so that your devices and accessories are disinfected without damage. To assist in you in cleaning your ScottCare products properly, we are providing a reminder of the approved cleaning guidelines below.
Cleaning should only be performed with a mild soap and water solution, applied with a gauze pad, small towel or the use of PDI Sani-Cloths AF3 (gray top or green top), the ScottCare recommended wipes for lead wires. The use of non-recommended ScottCare products such as cleaning solvents, alcohol or hydrogen peroxide may affect and degrade the life of the product and its performance.
We recommend the occasional cleaning of the electrode snap with a Q-Tip dipped into alcohol to remove any contaminants, particularly within the snap hole where the electrode snaps to the lead.
Do not remove the white/red/green lead wire snaps by pulling on the wire itself. Instead, grasp and pull from the snap itself to remove it from the lead.
If you have any questions regarding the cleaning agents you're currently using, contact ScottCare Customer Service at 800.243.9412. option 2 or support@scottcare.com.