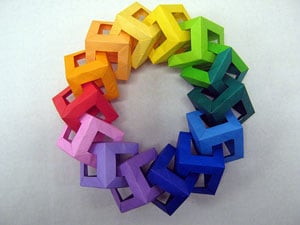 ScottCare, a leading manufacturer of devices and software for cardiology diagnosis, therapy and monitoring, demonstrated the interoperability of its EHRPipe™ with various Electronic Health Record (EHR) systems and Cardiac Rhythm Management (CRM) device manufacturers at the Integrating the Healthcare Enterprise (IHE) North American Connectathon 2012 in Chicago (January 9-13).
"EHRPipe is a universal connectivity tool that we have built into ScottCare products, enabling them to interface with all EHR systems and CRM vendors," explains Snehraj Merchant, VP of Engineering at ScottCare.
As the IHE web site states, an IHE Connectathon is a cross-vendor, live, supervised, structured testing event with over 150 participating vendors and 600+ engineers and IT architects. All these organizations and IT experts converge on-site for one full week of interoperability testing and problem resolution. Participants test their products against multiple vendors using real-world clinical scenarios contained in IHE's Integration Profiles.
"At Connectathon, ScottCare successfully demonstrated adherence to the IHE PCD - IDCO specification by successfully interfacing with all of the EHR and CRM vendors demonstrating this IHE Integration Profile. These vendors included EPIC, St. Jude Medical, Medtronic, Boston Scientific, and Biotronik," said Scott Rushworth, Engineering Manager at ScottCare.
Image by Ardonik